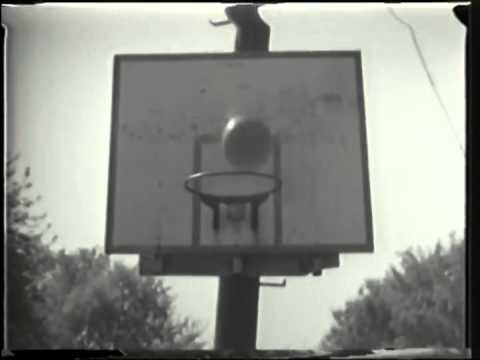 Check it out y'all! Skip to about 9:50 or so to get the first glimpses of "Splitting" on site in Englewood, New Jersey. Last week we discussed the work of Gordon Matta-Clark whose notion of "Anarchitecture" and its attendant critical interventions into physical lived spaces worked to affect a new "sculpture in the expanded field" (Rosalind Krauss, 1979). Courtesy of the Audiovisual Archivists at the Smithsonian's Archives of American Art we have a field trip to see "Splitting".
Where did this video come from? This recording comes from the records of the Holly Solomon Gallery. Founded in 1975 at 392 West Broadway, Solomon represented Nam June Paik, Laurie Anderson, Christo, Judy Pfaff and others. Later Solomon and her husband Horace opened an art space called 98 Greene Street Loft where poets, actors, and others performed. For those interested in the New York School Poets, many readings were organized by Ted Berrigan, a colleague of Frank O'Hara, and Jim Carroll. In another recording from the 98 Greene Street Loft audiovisual material, he can be heard reading with Anne Waldman.
The Holly Solomon Gallery records at the Smithsonian total nearly 200 linear feet of material. Material from the 98 Greene Street Loft includes several dozen film reels and video tapes which have required careful preservation and digitization treatment to be uploaded online. To learn more about the Gallery check out the finding aid produced by Smithsonian Archivists.
Solomon was just one of several dealers whose networking in the art world, and financial resources supported the nascent avant-garde of downtown New York. Others include Ileanna Sonnabend, and Paula Cooper both of whom have gallery records in the collection of the Smithsonian's Archives of American Art. The Archives are open to the public and are housed in the same building as the offices of the American Art Museum, and the National Portrait Gallery. They also have an exhibition gallery in the National Portrait Gallery.
To get one more view of Gordon Matta-Clark's "Splitting", look closely at this disorienting photocollage in the collection of the Metropolitan Museum of Art.
-Brandon Eng
Wesleyan University Class of 2015