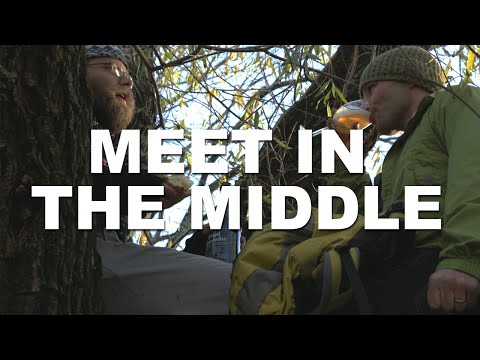 A new channel on YouTube called The Art Assignment premiered today, with support from PBS Digital Studios.
Hosted by Sarah Urist Green, former curator of Contemporary Art at the Indianapolis Museum of Art, with executive production by Green's husband, noted young adult author and YouTube personality John Green, the show seeks to engage viewers in contemporary art.
Each episode features a visit to the work space of a contemporary artist and a brief discussion of some of their work, followed by an assignment that viewers can participate in and then share via social media.
The show airs on YouTube every Thursday. This week, Green interviews Flux Factory artists Douglas Paulson and Christopher Robbins. Their assignment for viewers echoes their first in-person meeting. Viewers are to pick a friend, determine their exact half-way point and set a time to meet. Then, they are forbidden from communicating in any way until they reach that time and place.
There is a great discussion of the historical precedence for expanding the definition of art beyond an object, and of past artists who have done similar works.
For me, this particular assignment called to mind the emergence of performance art in the early 60s and the works that required the participation of viewers such as Household.
Is anyone planning to attempt this assignment?